Contribute to a forest near you
Now you have the opportunity to contribute to one of our forests in Spain, producing a transformative effect on the environment, society, and the local economy.
Calculate your carbon footprint in 3 steps
Find your annual individual carbon footprint, based on your lifestyle and routines
Carbon footprint of specific activities
Learn the CO2 emissions from your meetings, meals, or travel
Contribute to a Green Engine forest near you
Trees are a natural ally to absorb CO2 emissions from the atmosphere. Now you can choose your nearest forest and offset your carbon footprint!
Forests where you can now participate
See all forests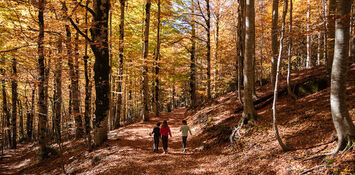 Maceira (Pontevedra)
CO2 absorption project in which agricultural land has been reforested with Pinus pinaster subsp. atlantica (maritime pine).
Project available
Location:
Maceira (Pontevedra)
Surface area:
9 ha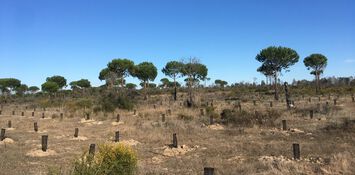 Xesta (Pontevedra)
Reforestation for the absorption of CO2 through the creation of a new forest with native species in a scrubland and shrub grass area.
Project available
Location:
Xesta (Pontevedra)
Surface area:
13,13 ha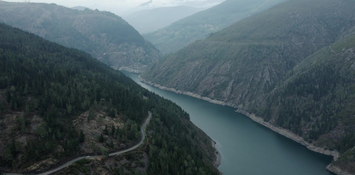 Grandas de Salime (Asturias)
CO2 absorption project in which native tree species have been reintroduced in a land affected by a fire.
Project available
Location:
Grandas de Salime (Asturias)
Surface area:
3,97 ha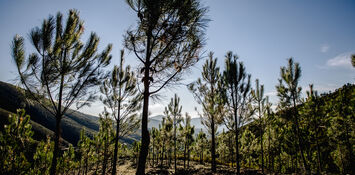 Caminomorisco (Cáceres)
Reforestation project for the creation of a long-term carbon sink.
Project available
Location:
Caminomorisco (Cáceres)
Surface area:
4,72 ha
Green Engine, the largest reforestation project in Spain with a triple positive impact

Social impact
We generate local and inclusive employment, offer specialized training for vulnerable groups and bring connectivity to the villages, working against depopulation and showing our commitment to society.

Environmental impact
We reforest burned or vacant land with native species, recovering biodiversity and protecting the natural ecosystem of our forests.

Economic impact
We support local businesses and drive economic development in rural areas where the reforestations occur.
Trusted forestry projects
We plant our forests
We manage the entire reforestation project. From designing the forest with native species to monitoring and maintenance to ensure that the trees grow healthy and strong.
Official registration
All our forests meet the highest standards and are registered with the Spanish Office of Climate Change, under the Ministry for Energy Transition and the Demographic Challenge.
Transparency
On our platform, you can easily select your forest and see all the data of the reforestation project.
Frequently Asked Questions
---
What is the carbon footprint?
It is an environmental indicator that reflects the amount of CO₂ emitted directly or indirectly as a result of a given activity.
---
What do I get by offsetting my footprint?
Your economic contribution in Green Engine is equivalent to the amount of CO2 that the trees in the selected forest will absorb over 40 years, mitigating your carbon footprint. With your participation you are supporting reforestation projects that are carried out employing people at risk of exclusion in depopulated areas of Spain. All forests are part of Fundación Repsol's Green Engine initiative, wich is in the process of being registered with the Spanish Climate Change Office (OECC).
How can we help you?
A Fundación Repsol project
At Fundación Repsol, we are committed to sustainability, and we work to make the energy transition efficient, fair, and inclusive, supporting projects that generate a triple positive impact on the environment, society, and the economy.